Your Affordable, Dedicated IT Team
Predictable monthly-based IT Services delivered via our Secure Private Cloud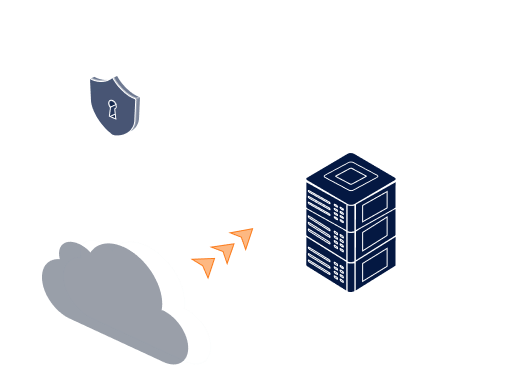 ---
What is ITaaS
Revolutionizing the IT Services Industry
The IT infrastructure forms the backbone of an organization, however the expensive upfront IT costs and the complex ongoing maintenance processes of traditional IT solutions are the two major obstacles and headaches for most organizations.
As the technology evolves, there is an increasing demand from all Companies for the latest technological features & software, lower costs, enhanced security protocols, and dedicated IT support.
Due to the COVID19 pandemic, businesses of all sizes need to transform their operations to enable efficient and effective ways for their employees to work remotely.
The IT-as-a-Service model provides immediate and direct access to IT solutions based on a subscription model, which offers Customers the convenience of having to only pay for what they actually need with a minimum, or even zero, presence of in-house IT staff.
---
Software & Services
Find out some of the software and IT services you can rely on our ITaaS infrastructure.
Business E-mails
We offer Microsoft Office365 and Zimbra Collaboration as our best recommended options for reliable and cheap Email hosting for your Business.
Business VPN
Our Business VPN solution enables all of your employees to work remotely, collaborate with each other and exchange files fast and securely.
Firewall & Web Filtering
Protect your Network and Infrastructure perimeter with an affordable, fully managed Firewall-as-a-Service solution.
Windows Server & Active Directory
With Windows Server & Active Directory you can setup, manage and centralize your Users/Staff access without the need of a local/on-premise Server.
Payroll & Documents Collaboration
Host your Payroll, Time & Attendance, File server or any other critical software in a Secure, Private Cloud infrastructure that we will build for you.
Workstations and Servers Backup
Acronis lightweight Backup & recovery agent will be installed on your Workstations, Laptops and Servers for real-time Backup of your data.
Начните сегодня
Fill out the form, and we will contact you to discuss your requirements.
---
ITaaS Benefits for your Organization
Ideal for Teams to Work Remotely, SMEs & Low-Budget Firms
Zero upfront IT investment
As all of the services and software are provisioned from a secure Private Cloud, deployment of new software, users, licenses and maintenance and upgrades of the infrastructure is done seamlessly without the need of purchasing additional hardware or disturbing your business during working hours.
24/7 IT Support
With ITaaS, you outsource all IT support and maintenance functions, and know that whatever time of day, your IT services are supported by a specialist team with a round-the-clock coverage.
24/7 Pro-Active Monitoring
Pro-active monitoring aims to identify the symptoms or indications of a fault or issue before it develops into something that could cause a business impact. With IT-as-a-Service all of your core business IT components (VPN, Network, Software, Hardware) are under continuous monitoring by our 24/7 team to detect any alerts or abnormal behaviour.
Scalability & Flexibility
ITaaS allows SMEs and low-budget firms to use and pay for only the IT resources needed and to adjust if and when the requirements or demand fluctuates. Whether it's about setting up email accounts and workstations for new employees, or dynamically adjusting application server resources to cope with the demand, ITaaS is the ideal solution for dynamic, fast growing companies.
Cyber Security Protection
Protection against malware and cybersecurity are an integral part of our ITaaS solution. This means that in addition to supporting your IT infrastructure, our team will also protect your systems, network and end-users (staff) from security threats. Your ITaaS infrastructure is protected by managed firewalls, endpoint protection, and web filtering.
Performance and SLA Monitoring
A real benefit of the ITaaS model is that each business pays only for what it needs. Large enterprises with a business-critical IT infrastructure may require 30 minutes response time whereas a law firm can operate sufficiently even with a 4 hours SLA. We evaluate your business scope and we will offer the best Performance and SLA contract that matches your real needs and budget.
IT-as-a-Service FAQs
How fast can I setup my business with ITaaS?

Do I need to purchase any hardware or servers?

Do I need in-house Staff for IT Support?

Where will my data be hosted?

What information do I need to give to receive Pricing for your ITaaS?
Within 48 hours we can deploy the essential components so you and your employees can start working from anywhere.