About NetShop ISP - Data Center Services
NetShop Internet Services is an Award Winning Data Center Services & Server Hosting Provider with privately-owned Infrastructure in Cyprus, Malta, United Kingdom, Netherlands, Singapore, Hong Kong, Japan and United States.
Наши дата центры мирового класса, работающие независимо от операторов связи, стратегически расположены в широко известных технологических и финансовых рынках. Именно поэтому мы гарантируем высокоскоростное подключение, хостинг со сверхнизкой задержкой, облачную легкомасштабируемую инфраструктуру с оптимальной гибкостью.
Since its launch in 2004, the company has been actively involved in the Financial Markets (Forex, Banking), the Online Gambling (iGaming), the Gaming , the E-Commerce , the Media Streaming and the Blockchain industries by developing and maintaining a reliable and cost-effective infrastructure environment for high-profile businesses. Moreover, the continuous investment in innovation and technology has allowed NetShop ISP to continually optimize its service offerings to deliver the best price-quality ratio on the market.
NetShop ISP was voted as 'Best iGaming Service Provider' at the 2019 CEEG Awards in Budapest and SEG Awards in Milan and ranks as Finalist in the Best Hosting Services of the Year Award category at the 2019 Malta Gaming Awards in St. Julian. In 2020, the Company wins the Best Services Provider of the Year Award and is a Finalist in the category 'Leader of the Year' at the 2020 SBC Awards in London and in 2022, the company receives the Best iGaming Hosting Provider in the Baltics award at the BSG Gaming Awards in Vilnius, and the Best Hosting Provider in Central & Eastern Europe award at the CEEG Awards in Budapest. NetShop ISP wins the Award for Best Hosting Provider of the Year at the 2023 SiGMA CIS/Balkans Awards in Limassol.
Our CEO, Stefano Sordini, was voted as Best FinTech CEO at the 2023 Fazzaco Hall of Fame Award Ceremony in Limassol.
В октябре 2021 года компания NetShop получила сертификат ISO 9001: 2015. Всемирно признанная сертификация была официально выдана 29 сентября 2021 года. Это демонстрирует, что NetShop ISP успешно удовлетворяет потребности наших клиентов, благодаря эффективной системе управления качеством.
Обновляя идентификацию нашего бренда, мы сохраняем постоянство наших ценностей.
Наша новая идентификация бренда – это непросто запуск обновлённого и современного веб сайта. Мы с гордостью объявляем о запуске инновационного функционала и обновлений продуктов. Мы рады предложить непровзойдённый уровень хостинга для вашего бизнеса.
NetShop ISP – 2022 Year in Review Short clip
NetShop ISP vs Competitors
The Story Behind Our Expansion
Our story began in 2004 as a reseller of an established UK Web Hosting company. Through valuable learning experiences and an abundance of success stories, NetShop ISP has organically grown to become one of the most trusted, reliable server hosting companies in Europe and Asia.
Today, we serve more than 2,000 customers who operate in the Finance, Gambling, IT and E-commerce industries. Our recent infrastructure expansion in Asia and South America is to help, primarily, our valued customers who need a trusted hosting partner to assist them in entering new markets. Along with the newly added data center locations, today, NetShop ISP offers superior hosting and co-location services through a privately-owned infrastructure in 8 countries around the world.
Stefano Sordini
CEO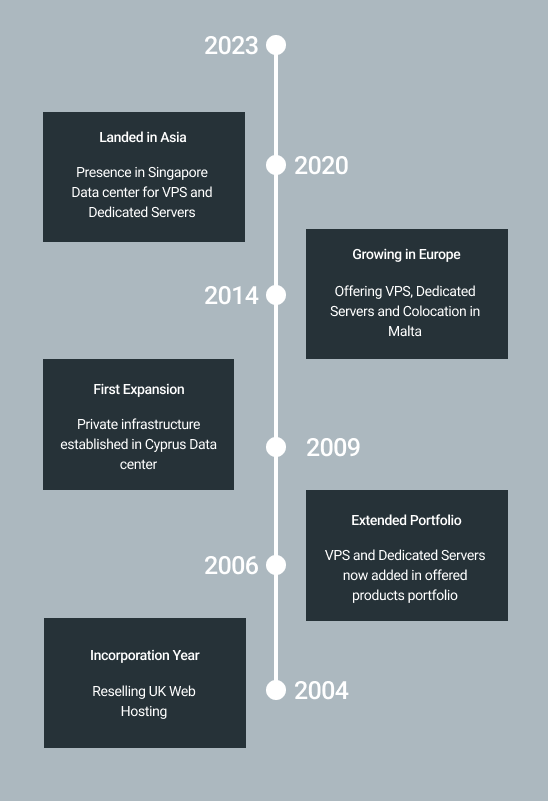 Нужна консультация?
Не можете выбрать подходящее вам решение?
Хотите стать партнером?