A few words about LD6 Data Center
The LD6 Equinix International Business Exchange (IBX) is a flagship facility built to meet escalating demand for services in the region and more specifically to accommodate the increasing demand for hosting customers in the Financial industry.
LD6 has direct connectivity to the London Internet Exchange (LINX), one of the world's largest Internet Exchanges. The 86,000 square foot LD6 data center connects to LD4 and LD5 IBXs on campus via hundreds of dark fiber links, increasing campus capacity and resilience.
- Tier III Ready
- SSAE-16, PCI, ISO 27001 Certified
- Dark Fiber Interconnection with LD4 and LD5
- 1 / 10 Gbps Cloud and Bare-metal Servers
- API & Server Management via myNetShop Portal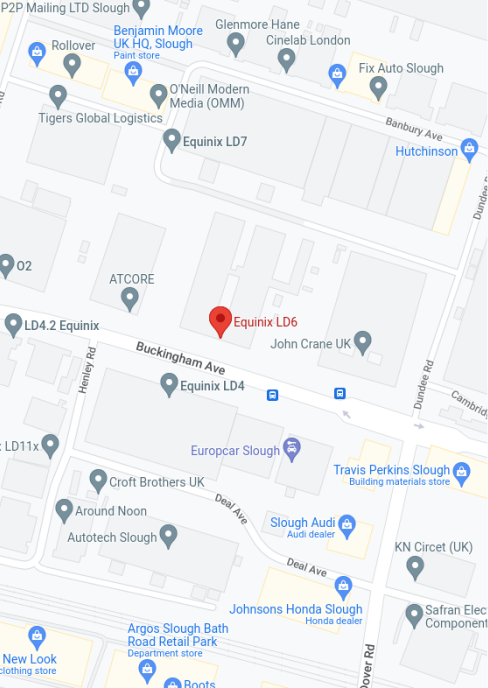 Pre-order Dedicated Servers at Equinix LD6
Customize Your Own
Popular Plans
Get Started Today
Fill out the form, and we will contact you to discuss your requirements.
Pre-order Equinix lD6 - FAQs
What differentiates the LD6 Data center than your existing UK Data center?

When is the official launch of your LD6 Infrastructure?

Shall I wait until its launch before ordering a Dedicated server?

Will you offer virtual cloud servers at LD6 Data center?

Can i book a data center tour at the LD6 Data center?
Our current UK05 Data center is located in Maidenhead and operated by iomart group. The LD6 Data center is located in London and operated by Equinix. It is one of the most popular data centers that hosts numerous organizations within the Fintech industry, such as Banks, Liquidity Providers, Forex brokers and Technology companies. Whilst hosting in UK05 Data center is more affordable then in LD6, the latter is mostly preferred by customers who need ultra-low latency with other companies in the Equinix Internet Exchange.